Thompson Roofing and Construction: Your Source for Dependable Roofing in Decatur, AL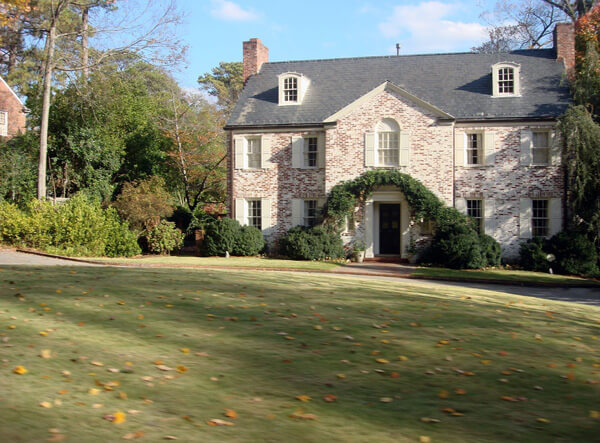 Roofing projects such as repair and replacement are no simple tasks. They require expertise and experience to ensure project success. Aside from the assurance that your home will have a stable and reliable roof system, homeowners like you deserve to be treated with full care and respect. At Thompson Roofing and Construction, we are committed to providing top-notch roofing in Decatur, AL that you can rely on for decades after our work is completed.
Licensed & Insured Home Improvement Services
As one of Tennessee Valley's premiere roofing contractors, Thompson Roofing & Construction offers a complete suite of services that are designed to ensure that your home gets the type of roof system that it needs to protect you and your family. Our roofing services include:
● New roof construction
● Roof replacement
● Roof repair
● Roof maintenance
● Roof tear off
● Roof inspection
From the construction of a new roof to making sure that your existing roof is well-maintained, we've got you covered. We also offer gutter installation, which helps ensure that your roof and home is protected from water damage and other related issues.
Thompson Roofing & Construction also specializes in a host of other home improvement services, such as:
● Room additions
● Carpentry and framing
● Flooring
● Siding installation and replacement
● Exterior power washing
All of our services come with free inspection. Our knowledgeable representatives will work with you in making sure that before you sign anything, all of your needs have been evaluated and covered. As we are fully licensed and insured, you can rest assured that the work we will do on your home is backed by our commitment to quality. Furthermore, as a GAF-certified Master Elite contractor, we are able to extend the most extensive warranties provided by one of the biggest manufacturers in the industry. We also offer flexible financing options through GreenSky.
Request a FREE Consultation for Your Home Improvement Project
Get in touch with Thompson Roofing and Construction today by calling us at (256) 252-3188 to schedule your free, no-obligation in-home consultation so we can talk about your needs and concerns. You can also reach us through the online contact form here on our website.
Your