Roof Maintenance Solutions in the Tennessee Valley
Building owners and property managers don't always realize that a commercial roof is a valuable business asset until something goes wrong. However, with proper care, you can mitigate damage, reduce long-term repair costs, extend your roof's service life, and avoid potential liability issues.
Thompson Roofing and Construction offers scheduled maintenance programs to help keep your roof system in good shape at a fraction of the cost of replacement.
Our Roof Maintenance Program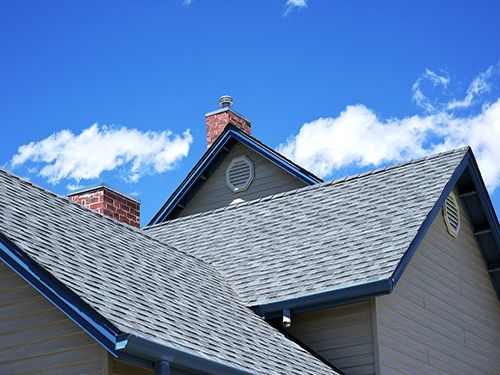 The best approach to roof maintenance is proactive, not reactive. Keeping a regular cleaning, inspection, and maintenance schedule will save you, on average, 11 cents per square foot per year and give you an extra 8 years of roof service life than if you were to address problems only as they occur. The savings are massive once you add in the cost to replace a commercial roof.
It may be tempting to just rent a power washer to clean your roof and hire a handyman to keep up with repairs, but cutting costs here can end up being more expensive in the long run. That's not a good substitute for a professional maintenance program. Pressure washers are also easy to mishandle, so you may end up spraying away more than just mold and grime.
Roofing contractors will always be the best qualified people to trust with power washing and maintaining commercial roofs without damaging the material. At Thompson Roofing and Construction, we take an integrated systems approach to protecting your roof and building so you can enjoy total peace of mind.
The Thompson Roofing and Construction Advantage
We emphasize quality and client satisfaction above everything else. Our goal is to help you minimize roof life cycle costs while maximizing roof integrity and performance. Our experienced maintenance crew has worked with a wide range of commercial roofing systems, including BUR, EPDM, and modified bitumen, so whatever type of roof you have, we've got you covered. We'll take care of your roof so you can focus on taking care of your business!
Get Started on Roof Maintenance Today
Thompson Roofing and Construction is the name you can trust with commercial roof maintenance solutions and pressure washing in Huntsville AL and the greater Tennessee Valley area. You can reach us at (256) 252-3188 from 7:00am – 5:00pm, Monday – Friday. You can also use the convenient online contact form while you are here on our website.